I wish it was always Friday in October
Fridays are always good but Fridays in October seem to be extra. I don't know what it is. Because it's fall and it's cooler weather and the colors and the leaves and the sky and the general sort of spookiness that permeates the whole month? Yes, all of that. More probably. Plus, the word October just feels good to say, the letters and the way they form in my mouth. Also octoberfest is one of my favorite beers.
So we love Fridays in general, because well duh, and October, because it's something special (as just discussed). Fridays + October = magic. the possibilities of the universe swirl all around us, in the crisp air, gathering in piles, in the unknown, the hidden secrets, in the fading light, the growing dark.
I write this not on a Friday, but on a Tuesday night, waaaaay past my bedtime. I am so very tired, I want to sleep, but I'm also restless and anxious. For all the usual reasons, but also because I struggled with a bad headache most of the day and worry for tomorrow.
But hey. Look. my new mask. a nice warm pretty coral. and it looks okay! pinks are not usually my color. Whenever I get a new mask I'm reluctant to wear it because I don't want to get it dirty, I want it to stay clean and perfect forever. I am such a dummy consumer.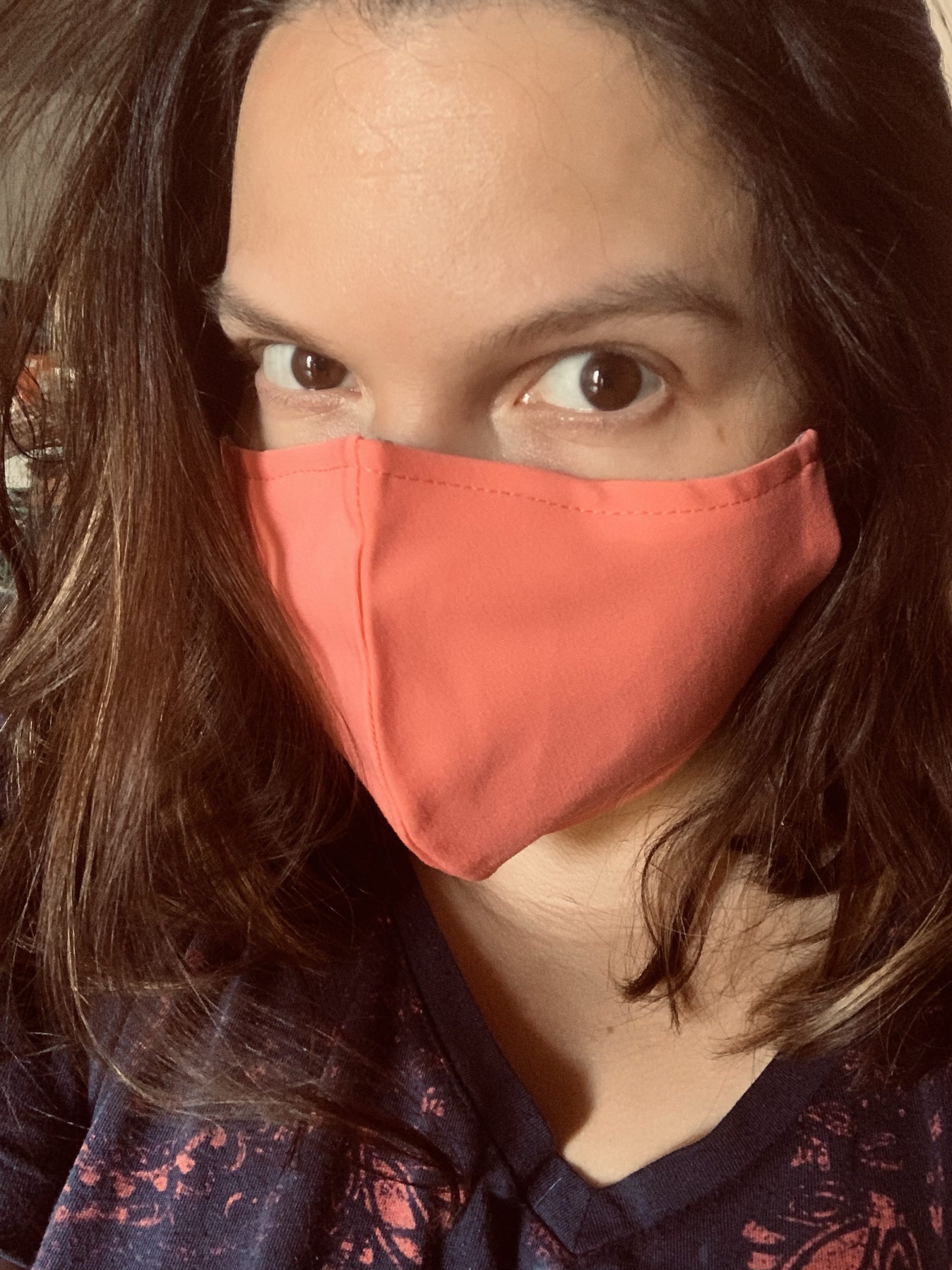 I also got a blue one with bright orange neon straps. I like it, but it doesn't look as good. BUT I LIKE IT.
As with water bottles, I have too many masks. how many water bottles and masks does one person need? Apparently, the number is a fucking shit ton.
Have you gotten any new masks lately that you want to talk about? Hit me up! [email protected] Or if you prefer to talk about your new favorite hydroflask color (mine's eggplant!) then hashtag me! #waterbottlesCANbeaboyfriend.
My images are probably not going to work. Shrug.